Meet Your Boca Raton Sleep Dentist
Dr. Kenneth Mogell, DMD, DABDSM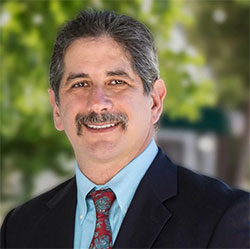 Dr. Mogell began practicing dentistry in Boca Raton in 1985. A Detroit native, Dr. Mogell completed high school in Miami Beach and later attended Florida State University, where he earned a degree in nursing. Not content to rest on his laurels, he was admitted into the University of Florida College of Dentistry and received his Doctor of Medical Dentistry in 1984.
Dr. Mogell has completed extensive training and experience in neuromuscular dentistry. He has been helping patients find relief from jaw joint disorders for over 20 years. Assisting patients with obstructive sleep apnea (OSA) is a natural extension of his neuromuscular practice and makes him uniquely qualified as a sleep dentist in Boca Raton. He is able to treat snoring and OSA with effective, comfortable, and non-surgical oral appliance therapy.
Dr. Mogell in the Press
Mogell, K. A. (2016, September 9). Mandibular Advancement Devices Lower Apnea-Hypopnea Index at All Obstructive Sleep Apnea Severity Levels. Retrieved from http://www.sleepreviewmag.com/2016/09/mads-lower-ahi-all-levels/
Dr. Mogell's Credentials

Diplomate of the American Board of Dental Sleep Medicine
As a Diplomate of the American Board of Dental Sleep Medicine (DABDSM), Dr. Mogell belongs to an elite group of dentists who have met the highest experiential and educational standards for dental sleep medicine. He possesses an in-depth level of knowledge of the treatment of OSA using custom oral appliances. He is the only DABDSM practicing in Palm Beach, Martin, St. Lucie, Brevard and Indian River counties.

AMERICAN ACADEMY OF DENTAL SLEEP MEDICINE
The American Academy of Dental Sleep Medicine (AADSM) encourages research and the clinical use of oral sleep appliances and upper airway surgery to address sleep-related breathing disorders (SBD). It also provides resources and training for those who work directly with patients.

AMERICAN ACADEMY OF SLEEP MEDICINE
Founded in 1975, the American Academy of Sleep Medicine (AASM) is focused on understanding, diagnosing, and treating various sleep disorders, including narcolepsy, insomnia, and obstructive sleep apnea. The AASM and its many members accomplish their purpose by promoting excellence in all areas of sleep medicine, including education, research, and treatment.

AMERICAN DENTAL ASSOCIATION
Since it was founded in 1859, the American Dental Association (ADA) has been committed to supporting scientific research, promoting ethical standards for dental practitioners, and providing dentists and patients alike with accurate, updated information on dental care and oral health. It is the largest and oldest dental society in the world, boasting a membership of more than 157,000 dentists.

FLORIDA DENTAL ASSOCIATION
Similar to the ADA, the Florida Dental Association provides services for both dentists and the public. Its primary service is educating dentists and residents of Florida on the latest developments within the field of dentistry. Additionally, the Florida Dental Association is concerned with emphasizing ethical standards of practice among its members and encouraging continuing education.
Beyond the Dental Office
Although Dr. Mogell attended both Florida State University and University of Florida, he remains a Seminole at heart. He tries to visit Tallahassee at least once each fall to cheer on his team.