Meet the Florida Dental Sleep Disorders Team
Katherine Danias, RDH, Sleep Coordinator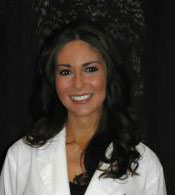 After receiving her BA in Microbiology the University of Florida, Katherine proceeded to Palm Beach Community College where she received her degree in Dental Hygiene. She's enjoyed the field of dentistry for many years, but she finds her work as a hygienist especially rewarding because she has the opportunity to guide patients into total body health through oral hygiene. A valued team member since 1996, she loves working individually with patients and building long-term relationships. Her focus on whole body health is what makes her so excited about working in the field of dental sleep medicine. Katherine believes "helping patients get the proper diagnosis and treatment for their sleep breathing disorder can change their lives." She enjoys sharing her knowledge with other professionals to "get the word out" about sleep apnea and sleep disorder treatments.
Katherine has been married to her husband, Bill, since 1996 and together they have two sons, Zachary and Chris. "There's no sweeter time than spending weekends with my family at the park or enjoying a Greek feast together."
Lea Goldstein, CDA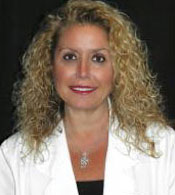 Personal skill and patient comfort are of the utmost importance to Lea, Dr. Mogell's dental assistant since 1988. "For me, there is nothing more important than creating a warm, trusting relationship," she says. Lea and Dr. Mogell work closely together to ensure patients feel at ease about their dental needs and the treatments they choose to have. Lea's experience, dedication, and easygoing personality have made her an instrumental part of the overall friendly and professional atmosphere at Boca Raton Dental Sleep Medicine.
Originally from Russia, Lea grew up in New York, where she attended Lehman College. She keeps up to date with the latest dental techniques and procedures and regularly attends courses at the Allen School for Physician Aids. Lea has two children, Adam and Alyssa, and believes in "living everyday as if it's your last and having no regrets."