Meet Our Team
We Are Dedicated to Helping Our Patients Rest Easy
Katherine - RDH, Marketing Coordinator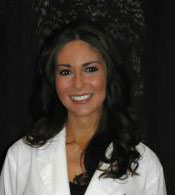 Katherine received her B.A. from the University of Florida and later studied Dental Hygiene at Palm Beach Community College. Katherine joined our team in 2001 as our dental hygienist and has transitioned into our marketing coordinator. She enjoys all aspects of marketing, especially educating patients and physicians. Katherine has been married for 20 years to her husband Bill; together they have two sons, Zachary and Chris. When she's away from the office, Katherine enjoys spending time with friends and family, volunteering in the Boca Raton Greek community.
Lea - CDA, Dental Sleep Medicine Assistant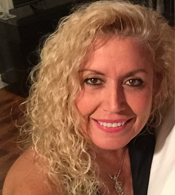 Lea has more than thirty years of dental experience and we've been lucky to have her as part of our team since 1998! She loves building lifelong relationships based on trust and respect; patients value her and look forward to seeing her whenever they visit. Lea is originally from Poland but grew up in New York; she studied Dental Assisting at Queens College, before making her move to South Florida in 1980. Lea's world revolves around her two wonderful children, Adam and Alyssa. When she's not catching up with her children, she enjoys biking, traveling and having fun in the sun!
Samantha - Sleep Medicine Patient Care Coordinator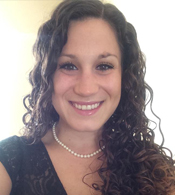 With more than a decade of dental experience, Samantha was welcomed into our team in 2011. She enjoys working with her skilled coworkers to help patients receive the dental care they need while making our patients feel welcome and comfortable at all times. Samantha is a true Florida native, born and raised here in South Florida. Samantha and her husband Chris are new home owners and enjoy spending their free time together working on home projects. She loves working on her garden and watching plants fruit and bloom. She's also an avid animal lover; she loves animals of all kinds, big and small with fur or scales.
Josephine - Dental Assistant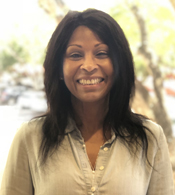 Jo has over ten years of dental experience as a certified dental assistant; she is very sweet and strives to make treatment as comfortable as possible for all patients. Jo is originally from the Dominican Republic, where she earned a business degree from WAS University, she later earned her dental assisting certification from Lincoln College of Technology, in West Palm Beach. She has resided in South Florida of for over fifteen years and has been happily married to her husband John, for 25 years. When Jo isn't helping patients overcome their dental fears, she is out on the beach, jogging or spending time with friends and family.
Tammy - Insurance Coordinator
Tammy joined our team in 2014; she is passionate about helping patients maximize their insurance benefits so they can receive the care they need. Originally from Munster, IN. Tammy earned her B.A. in Elementary Education from American University in Washington D.C. She has been happily married to her husband Maurice for 25 years and together they have two sets of twins. In her free time, Tammy is a social butterfly! She enjoys trying new foods with friends and likes to practice yoga.
Victoria - CDA, Dental Sleep Medicine Assistant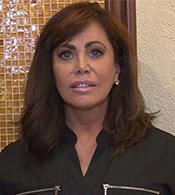 Victoria has more than thirty years of dental experience and has been part of our team since 2010. She enjoys providing exceptional dental care, always with a friendly smile, skilled care and a reassuring word. Victoria earned her degree at Indian River State College and is certified in CPR and Dental Assisting. In her free time, Victoria loves to spend time with her children and family. She is a total foodie and enjoys trying new places to eat with her friends; she also likes to work out, practice yoga, travel and shop.
Vickie - Sleep Medicine Patient Care Coordinator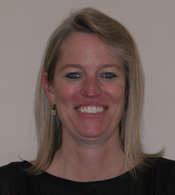 Originally from NJ, Vickie has been part of our team since 2014. She enjoys rolling out the red carpet for our patients, as well as educating and helping them understand and manage their Sleep Apnea. When she is not in the office, she can be found visiting local doctors promoting the benefits of the Mandibular Advancement Device. On her free time Vickie enjoys spending time with her two children, watching the sunset at the beach, star-gazing or taking a day trip somewhere fun.