Contact Florida Dental Sleep Disorders
Vero Beach Office
You don't have to endure restless nights anymore thanks to Florida Dental Sleep Disorders. Yes, your dentist in Vero Beach, Dr. Kenneth Mogell, can help you sleep better, diagnose your sleep apnea, and even successfully treat it.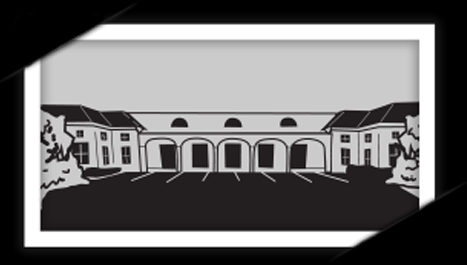 Our office is located at:
3735 11th Circle
Suite #105
Vero Beach, FL 32960
You can reach us
by phone at (772) 539-4204
or fax at (561) 988-1102.
You can find us right off of Highway 1. Just take the exit for 37th street and take a left on 11th Circle. We're in the same area as the Red Onion Eatery and New Vision Eye Center.
Whenever you come to see us, you will be taken care of as soon as you walk in the door all the way until you head home. We work diligently every day to help give you a restful night's sleep, and it is all under the direction of Dr. Kenneth Mogell.
Meet Dr. Kenneth Mogell
A native of Detroit, Dr. Mogell has been practicing dentistry in Boca Raton since 1985. He has a degree in nursing from Florida State University and received his Doctor of Medical Dentistry degree from the University Of Florida College Of Dentistry.
He has had extensive training in treating sleep apnea, snoring, and neuromuscular disorders. This combination of skills makes him especially adept at helping people with sleep disorders. He currently maintains memberships in professional organizations such as the American Dental Association, the Florida Dental Association, the American Academy of Sleep Medicine, the American Academy of Dental Sleep Medicine, and is a Diplomate for the American Board of Dental Sleep Medicine. He brings over 30 years of experience to every patient he treats each day.
What We Can Do For You
Sleep Apnea Treatment in Vero Beach: Do you wake up exhausted each day despite getting enough sleep? You may be suffering from sleep apnea. Sleep apnea is a disorder that 18 million Americans suffer from each night. It involves your airway becoming blocked while sleeping by your tongue or throat, and is extremely stressful on the body. This can lead to a higher risk of hypertension, heart attack, stroke, and diabetes. Dr. Mogell can treat it simply and efficiently using oral appliance therapy. This is a custom-made mouthguard that you would wear each night that will prevent your airway from becoming blocked and dramatically improve the quality of your sleep.
Sleep Testing in Vero Beach: Sleep apnea can be very difficult to diagnose on your own. This is why we use a variety of methods to get the right diagnosis. Firstly, we have a short and informative Sleep Quiz you can take in 5 minutes that will help us determine the likelihood of you having sleep apnea. It helps us quickly get your basic information and save time. We'll be sure to contact you within of 24 hours of you taking the quiz.
We also work with local sleep physicians who can help us properly diagnose your sleep apnea. The correct diagnosis is the first step to getting you effective treatment.
Get Rid of the CPAP: A CPAP machine is one of the most reliable ways to treat sleep apnea, but it does not work for everyone. Many people deal with a whole new set of problems with CPAP machines that prevent them from sleeping. An oral appliance is a viable alternative to a CPAP machine that can treat your sleep apnea without any of the noise and bulk of a CPAP machine.
Any Questions?
If you or one of your loved ones is suffering from insufficient sleep because of sleep apnea, Dr. Mogell and his team at Florida Sleep Disorders are ready to help. If you have any questions about how we can help you rest, please give us a call today.